What a fun way to spend Mother's Day -- here in Switzerland with my Mom! We had a great morning of yummy crepes with fruit, ice-cream, (and nutella ofcourse) along with Daron's special famous eggs...
Then I got to experience one of the most heart-warming things ever... my kids went with Daron into a field by our house as a surprise to me (but I watched them from my balcony - they were adorable) to pick flowers just like in the song "I Often Go Walking" - then they serenaded me, then they sang that song in church to all of us. I loved it.
Then off to church! Here's a 3-generation picture...
And what a fun day at church - having our kids sing to us, (Stephen's last time, since he'll be 12 by the next Mother's Day!) and I got to do a solo, and Daron spoke - he did a great job. He talked about the mothers of the soldiers who died at Normandy - as well as Jesus' mother Mary, and what challenges she went through as a mother, yet she raised the Son of God.
In 2 weeks, I'll be singing in a trio with 2 other amazing singers, Allison and Meredith, at Stake Conference.We'll be privileged to be accompanied by this world-renowned concert pianist - whoa. Incredible. Lucky that he's in the stake. Conference will be at a nearby hotel since our church building can't hold all the people. Dad got a few snippets of our practice ~
Cute picture from my sister...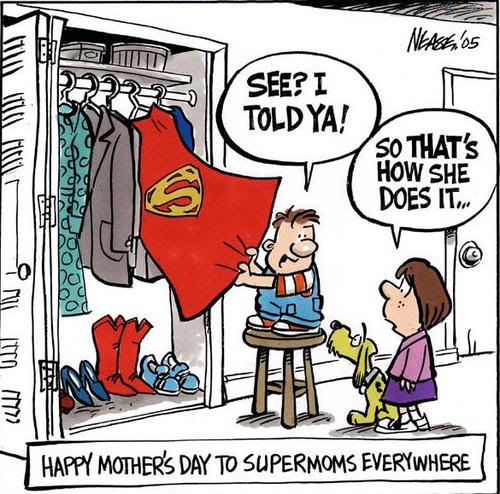 We've been missing our family back home this weekend - sweet Savannah stole the show as Annie - here she is with cute Jen, Kas, Sterl and Maxwell...